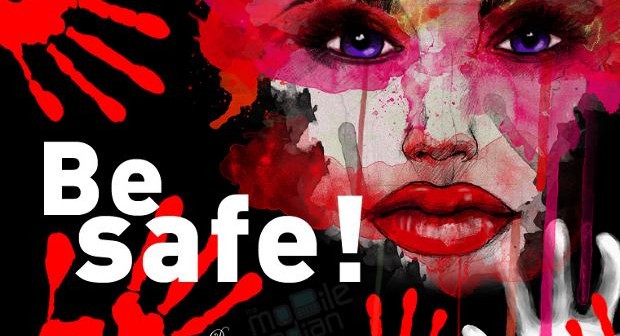 The Education Tree brings back the spotlight on women safety by organizing a freeze mob at Connaught Place on 16th December 2014 at 3.30 p.m under their campaign, 'Jo Mera Hai Wo Mera Hai (My body. My rights.)'.The objective of the campaign is to disseminate important information regarding various helplines, organizations ,mobile applications, laws for women safety etc.Two years back the nation witnessed not its first but definitely it's most brutal rape case ever followed by protests, criticism and even more rapes, the most recent one wherein a cab driver raped a working woman.
They use various unique mediums like Street Plays, 'Metro Theatre'(Plays performed in the Metro), Flash Mobs etc. One of the most innovative and powerful mediums that we use is a 'Freeze Mob'. Under this method we first target a heavily populated area and then a group of people (approximately 60-70) take a freeze there for 5-10minutes holding the posters that carry important information. The freezes that we take are very powerful and compliment the message(s) written on the poster.
This campaign was launched an year back and so far we have conducted more than 1000 freeze Market, Southex Market, Metro Walk, New Delhi Railway Station, various schools and colleges (DU) to name a few and have got a phenomenal response. People initially get surprised and then they slowly start reading the messages on the posters. These messages include important helplines, information about various organizations, mobile applications, laws related to women safety and also some powerful (and sarcastic)one liners to depict the hypocrisy of the society, encouraging them to take a stand.
About us:
We, The Education Tree are one of Delhi's fastest growing youth led oraganisation with an objective to redefine the quintessential notion of education that exists in our country. We believe that education permeates the boundaries of academics and includes art and craft, performing arts, gender sensitization, etc. Keeping our ideology in mind, we have come up with several projects to realize our goal. Our hope is to bring about small yet meaningful changes in the individual and the society.