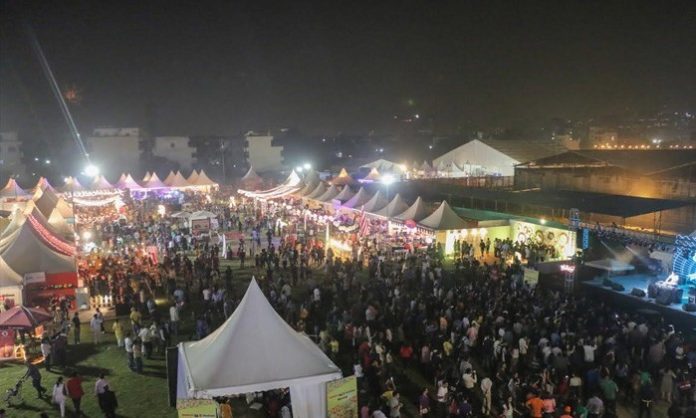 The Grub Fest is happening on 26th, 27th & 28th of October at Jawaharlal Nehru stadium. India's biggest food festival brings to you the best restaurants displaying their signature delicacies over some good music and hearty performances to keep you entertained.
The grub fest is in association with Sparsh and powered by Easydinner. Premium Partner is Absolut, radio partner being Red FM 93.5 along with digital media partners being Eat Treat, hydration partner
– Patanjali, convenience partner – 24 Seven, design partner – Studio Majimé, gaming partner is Playstation and hospitality partner is The Lalit.
The tickets are available on Book My Show. Some highlights include:
One of the biggest celebrity chef Kelvin Chiung is going to show up baking kelcake as his favourite Master classes by Kelvin will take place on 27th October on how to master the art of baking and if you are lucky you might get the opportunity to taste some delicious kelcake.
Sharan Francis from Jesus and Mary college, DU, who just visited Kelvin's restraunt few weeks ago says, 'Kelvin is the best guy when it comes to kelcakes and I wouldn't miss his master class for the world!'
Performances by Zeus and Zora Randhawa are going to take place. They will show us how to own the crowd.
Take in the aromas, try out interesting cuisines, fill your basket with awesome gourmet products, indulge in mouth watering desserts and learn some of the best- kept food secrets from chefs from all around the country.
'This one is gonna be a big bang much more than we craved for ' says Sharin Samuel from St. Stephens College, DU.
Enjoy the weekend with all your friends and have a blast with the grub fest 2018!