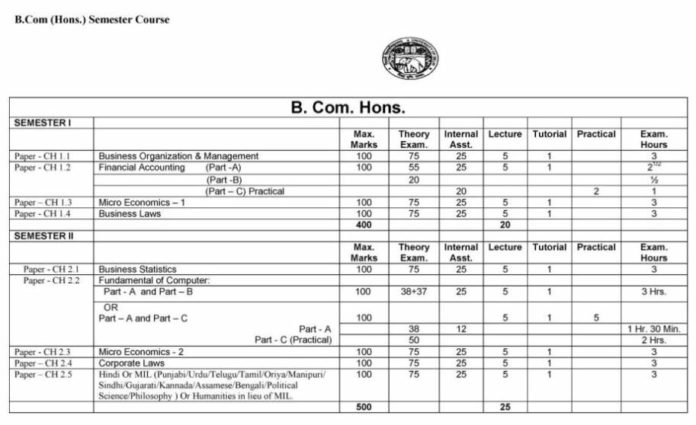 Almost every commerce students think about BCom Hons. once and many take it too but nowadays having a graduation degree is not enough. If someone wants to secure jobs with a decent package then you must thrive harder. Bcom Hons. open ups several windows for you to do your masters and all you need to do is to find a proper direction.
CHARTERED ACCOUNTANT – The most popular professional course for commerce students is CA but some are not sure about it after 12th. After graduation in BCom Hons. you are eligible for it.
M.COM- After B.com you want to do masters in same then this two-year program known as M.com is great for you. It focuses on the systematic study of Accounting, Business,
Finance, Economics, Taxation, Statistics, Marketing, and Management.
MBA (FINANCE) -You will surely find someone in your family who did MBA and you can do MBA in any field after your graduation but it's better to choose it in Finance.
It is the most popular career to go for. All you need to do is appear for CAT and it will let you get college as per your score.
If you are someone who wish to do something professional which is on the other hand international then you can go for various courses:
CERTIFIED PUBLIC ACCOUNTING – It is the highest standardization in the field of accounting. CPA exam is administered by AICPA which is the largest accounting body. It consists of 4 exams and therefore similar to Indian CA who is internationally recognized.
CERTIFIED MANAGEMENT ACCOUNTANT- If you always wanted to work in top MNC's then this one's for you. It is offered by the Institute of Management Accountants and requires
two exams to be clarified. All you need is a good analysis, planning, control and decision making.
ASSOCIATION OF CHARTERED CERTIFIED ACCOUNTANTS – In today's world ACCA is on the top as it helps you to work in different fields like Banking, Accounting, Management
and Consulting. The course involves 14 exams to be cleared.