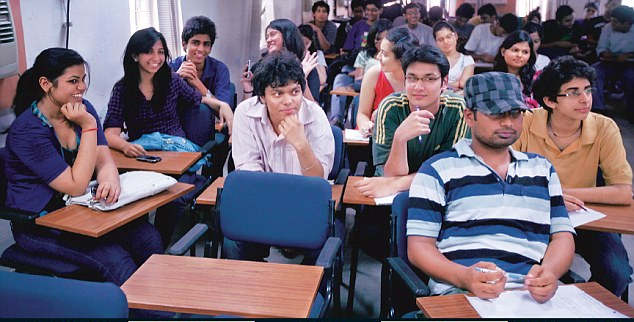 In today's cutthroat competition, from beginning of the day, one is certainly worried about their placement opportunities after the course.
A recent survey showed that two thirds of students look for placement opportunities with relevant work experties in their mastered fields. But in today's self automated world, the employment guarantee is considerably decreasing over time which not only raises a question on the skill and knowledge of students but also a valid mark on the education curriculum of the institutions.
But in the country's most reputed and prestigious Delhi University coin shows the other side. Delhi University not only provides opportunity to gain skills specific to their subject or industry of choice as well as the employability skills required for real-life work, it also increases their knowledge of an industry or sector, allowing them to make better informed decisions about future career choices. And from a student's point of view it brings a range of benefits and positive impacts both in terms of academic performance and employability skills.
With its curriculum matching the needs of a modernized ambience it enables one's ability to compete in a turbulent graduate recruitment marketplace and prove it's worth and superiority. Add marketplace and prove it's worth and superiority. Add on courses such as vocational training, language courses enables the student to match the employment needs of the corporate environment and add up in their future placement process.
The central placement cell of Delhi University ensures that its students get placed in reputed multinationals, government organisations, NGO's and the private sector.
The CPC acts as an interface between the industry and the students, and enables the students to select from vivid their career options available. CPC also organizes various seminars and workshops by esteemed professionals to enable the students of University of Delhi to become successful entrepreneurs in their bright future ahead.
And because of all the above reasons placement session on 2017 achieved new heights in terms of number of companies involved and the large no of students placed.
The highest placement offered last year was Rs. 31 lakhs per annum (LPA), bagged by a student of Shri Ram College of Commerce (SRCC), offered by the consultancy giant Parthenon-EY.
And the tide's not just limited to SRCC. Other majors colleges like Kirori Mal College and Shaheed Bhagat colleges like Kirori Mal College and Shaheed Bhagat Singh College both witnessed their highest placement offer at Rs. 19 LPA with 92+ companies visiting the campus for placements last season with the most notable ones being Hindustan Times, Inshorts, Decathlon, Bain and Company, Barnes & Noble Loudcloud, Zycus Infotech and TCS.
With specially taking care of the fact that placement session covered Students from all 3 branches with commerce covering the most famous job profile of audit analysts followed by development and research branch in the science section.
And therefore a student needs to have a particular set of skills and traits that are specific to a profession so as to boost up the chances of being placed in an esteemed multinational brand.