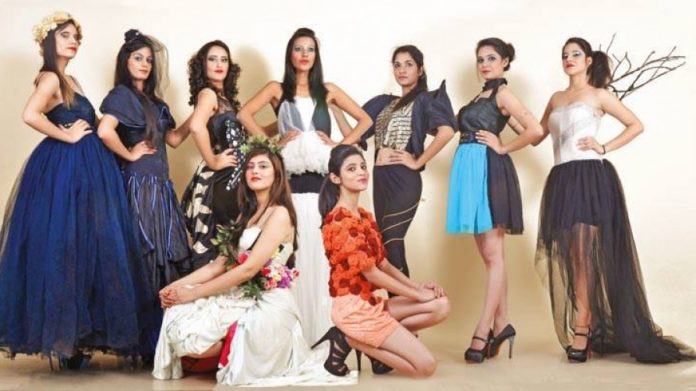 As the chilly season is coming closer, it has become a common thing for Delhi University's boys and girls to scroll through Instagram pages and fashion blogger's profile to get inspiration about stylish yet casual winter outfits to wear everyday in college.
Although it is a time where students are also worried about their final exams, online shopping can always help out in saving time. Wool coats are a good option to mix style with comfort. Cute beanies keep you warm and are in trend. As the 90s fashion is evidently coming back, the cool ''mom jeans'' are best suitable for daily wear.
Worried about trendy footwear?  A stylish pair of statement boots can always be an add on to your lovely outfit. To look cozy and comfortable without compromising on fashion, wear a fur-hooded jacket with ankle length boots and a matching backpack and you're good to go! Leather jackets and denim jeans don't ever go out of style. If you're obsessed with skirts and dresses, you can wear them even in the cold weathers with skinny pants or ankle length leggings.
A casual tee with a pair of jeans and a beautiful long shrug makes one look pretty decent and sophisticated. Bright colored clothes are not just a thing of the hot season. Wear bright colorful jackets and scarves to look sassy while feeling comfortable.
If black is the only new black for you, don't worry, just style your all-black outfit with a colorful bag or loafers and look as modish as ever.
Sweaters are the most shopped item in winters. Wear them over a shirt or a cute little dress. Girls always know smart ways of accessorizing even simple outfits to look elegant and classy. Uggs are very comfortable and a perfect choice for college going girls. If you are a fan of traditionally printed shoes, style them up with a pair of printed pants to appear casual, yet funky! If you want to go to a party after college, a dark-colored jumpsuit covered with turquoise tailored coat will make you look fancy and elegant.
If you have a presentation to make or a formal meet with an organization affiliated to your college, wear straight fit formal pants with a light colored shirt and an overcoat.
Boys always look handsome while wearing pullovers and quilted jackets. Blue, grey and navy colors make boys look very cool. A sleeveless puffer jacket keeps you warm and gives a casual look, perfect for college going boys.
It is very much evident that Delhi university students seem to know it all when it comes to new trends and fashion!