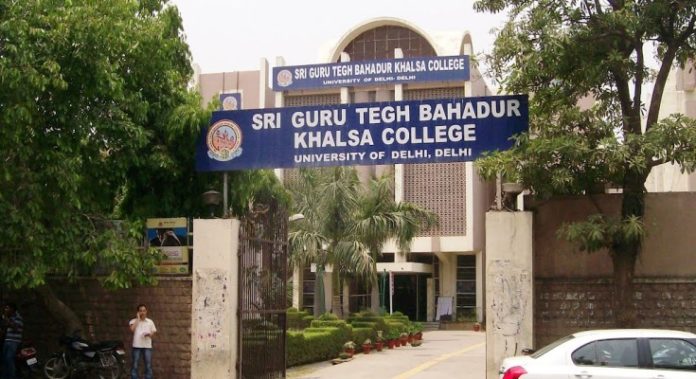 Delhi University is the best when we think about college. Every individual from the majority to minority wants to get admission. As the name says Minority we talk about the individuals who belong to minority society. Delhi University offers different minority colleges for Christian and Sikhs and if you are one of them then take a look.
Minority colleges in Christian category include St. Stephen and Jesus and Mary College. Whereas, Sikh minority colleges include 4 and they are Sri Guru Tegh Bahadur Khalsa College, Guru Gobind Singh College of Commerce, Sri Guru Nanak Dev Khalsa College and Mata sundri College for women.
These colleges have slightly different criteria to look over and many of us are not aware of it.
For the purpose of registration one needs to fill the Delhi University form first and after receiving Application Number you need to fill another form that is related to minority section. However, In 2018 there's a slight change in the processing of sikh minority colleges as they provide relaxation by only filling Delhi University form but same procedure as earlier follows for Christian minority colleges.
When it comes to calculating your best four percentage they ask you not to include course like environment education, physical education, dance, music, painting, graphic designing home science, engineering drawing and other vocational courses. Moreover, you can only fill three preferences of courses as per your choice and if you don't qualify the percentage criteria of the following you are not eligible to take admission. Whereas, other Delhi University colleges allow you to fill as many choices as you want. Not only this one needs to get a minority certificate for the clarification.
Minority colleges are best because you find people from same religion groups and better crowd. The procedure is quite long and students don't have enough knowledge about the procedure 'While being on the registration desk we see students who don't have all forms'.
Awareness about minority colleges need to spread more as students should get benefit of it to the fullest.
Picture Credits: DUBeat