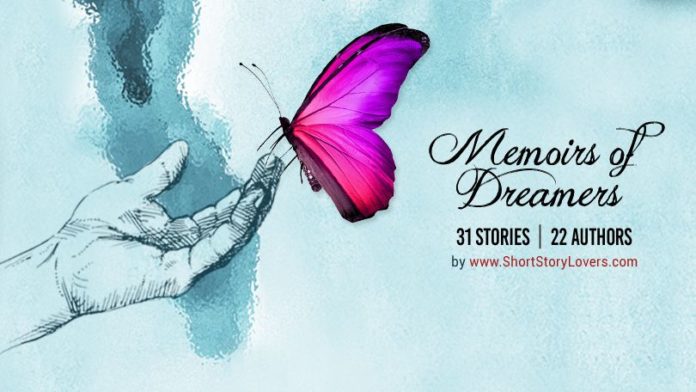 If you haven't started reading books then start with this new release
'Memoirs of Dreamers'
"Life is worth living as long as there are books in it." – L.M. Montgomery
With 31 different and exciting stories by 22 brilliant authors, Short Story Lovers has come up with 'Memoirs of Dreamers'. The book explores different styles of writing engaging you with a variety of genres such as romance, thriller, adventure, suspense and many more. It captures 31 dreams by 22 dreamers and the essence of wishful writing. Each story has been crafted beautifully bringing forward the desires of Authors very strongly across the readers.
 The constant switching of settings leave many craving for more. The diversity of language and syntax only adds to the ever-growing enchantment that is laced throughout. Emotions that the writers poured out in their stories penetrates through every sentence and can be felt by the readers and those who are willing to take the step of supporting their dreams.
 For the past 5 years, Short Story Lovers has been encouraging writers in the short length category who didn't have a platform to flaunt their writings through their website.
 Mr. Jagrit Gupta, Founder & Editor of Short Story Lovers, shares 'We believe that the modern writer is constituent of a great deal of talent and a great prospect in entertaining the masses and getting philosophical morals and ideas across. Underrated writers often do not have their voices heard and their ideas remain mere ideas.'
Short Story Lovers is releasing their first exclusive book 'Memoirs of Dreamers' on 1st March 2016. The ebook is right now available on Amazon for order worldwide. The paperback edition will also be released soon. To purchase the ebook of 'Memoirs of Dreamers' click @ http://goo.gl/AsaoQu