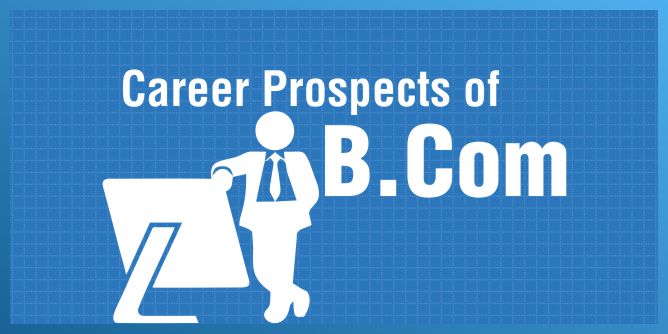 Bachelor of Commerce, famously known as B.Com, is one of the most coveted courses of University of Delhi after Computer Science. After generating a whooping cut off of 99.5% in the first list, it has become a status symbol for most of the DU students, both challenging and rewarding in terms of its scope. Most of the students who wish to streamline their study in the theoretical and philosophical dimension generally opt for this course.
Course Structure:
A B.Com course is a complete whole of the different aspects of commerce background including the major areas like business studies, accounting/ finance, human resources, statistics, economics, marketing, banking, industries, law, strategic management, taxation, risk management, computer knowledge etc. In DU it is covered under a three-year programme from various colleges.
Scope:
Though it is too early for a graduate in commerce to land up in a job looking at his credentials and expectations with the course, options are still open for them in different arenas. Performance in exams, language expertise, and managerial and accounting skills coupled with dexterousness may ease the efforts employed in getting a job. Some of the job options after graduation includes:
Accounting jobs in various firms
Market Analyst
Tax Audit Assistant
Competitive exams like CGLE, CMLE, Civil Services, CDS organized by the Government of India.
Higher Education:
It is always preferable that in order to increase the employability after graduation one should decide about his caliber and preferences in advance. Higher education might help in solving the purpose. The options open after graduation includes the courses like MBA, M.Com, C.A., M.C.A. etc. The courses that are offered by the Department of Commerce, DU includes:
M.Com. (http://www.commercedu.com/mcom/)
Master of International Business (MIB)/ M.B.A (IB) (http://www.commercedu.com/mib/)
Master of Human Resource and Organizational Development (MHROD)
Other courses that a graduate can do according to his career preferences are:
Diploma In Treasury And Forex Management
Diploma In Merchant Banking And Financial Services
Diploma In Export-Import
Diploma In Foreign Trade
Diploma In Financial Management
Diploma In Banking
Computer Courses Tally
Hotel Management
Foreign Languages
Fashion Merchandising
Industrial Design
Library Sciences
Travel and Tourism
Secretarial Course
Medical Transcription etc.