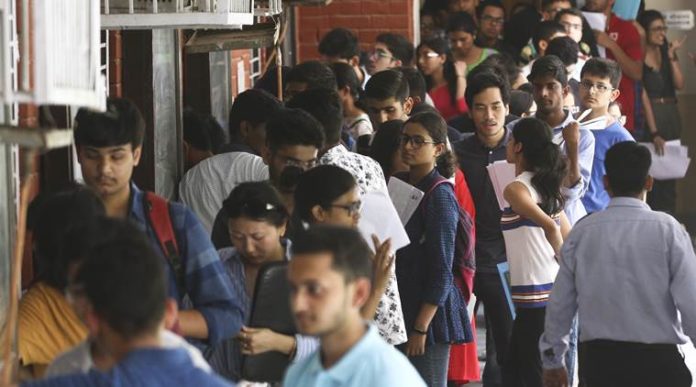 DU quota is not for Delhi students but for students from other parts of India, who also belong to certain backward classes or have performed well in extracurricular activities. To ensure that every deserving student gets admission in the Central University, DU quota system has decided SC, St, OBC,  wards of armed forces, kashmiri migrants, physically challenged and sports students.
But ECA is different from reservation because ECA needs talent and skills in extracurricular activities like sports, dances, singing, painting etc. whereas for a reservation the student just needs to have a certificate of the class he/she belong to and without any issues admission could be taken.
ECA has 5% reservation in Delhi University which includes all sports and extracurricular activities.
Students have to pass trials and get cleared through the interview to get admission in colleges of Delhi University. ECA includes debate, dance, music vocal, fine arts, creative writing, digital media, music instrumentals, quiz, theatre, sports, NCC and NSS. ECA makes inter-college competitions more competitive and exciting as students get to showcase their passion with full enthusiasm.
Sports include all types of indoor and outdoor sports. From chess to swimming and cricket to badminton. All the sports are given equal importance.
Francina of Jesus and Mary college, DU says, " ECA has made admissions much easier. Students from minority and other backward classes used to get admissions easily but now because of ECA students good at activities and sports have a chance to get admissions and showcase their talents."
Music and dance include Indian classical, Indian folk and western. Students get a chance to show their passion and make your passion your career.
Shruti of Kirori Mal college, DU says, " Music has always been my passion and I'm trained in semi-classical music and because of ECA I was able to make my passion my career ."
ECA helps students bring out a new life in them and explore the world with a zeal and excitement. Students get to mingle with different kind of people and build up healthy relationships. After a hectic schedule of studies students get to relax by doing the things they were always passionate about. Hence ECA cannot be compared with reservation because it's a whole new and different concept.