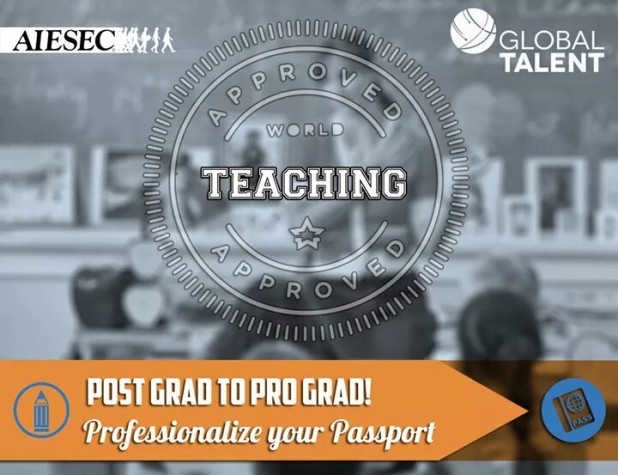 " I am a graduate and still not confident to work in a professional environment. "
This is the story of every youngster after he/she graduates. He might be the topper of the class, however, still shudders at the thought of working in a corporate world.
AIESEC in Delhi University's Global Talent Program, is just the right thing for you, me or anyone who wants to gain experience of working before "actually " working.
Global Talent Program is a platform which provides paid internships to graduates who want to be a part of the global learning realm. It helps them specialize in a particular field by having a first hand experience of a professional environment. The program helps participants learn new skills, connect with future employers and develop their leadership potential.
The program not only enables the participants to be a part of the global entrepreneurship, but helps them probe career opportunities at the global level. The participants get exposed to and engaged in diverse environments, thus making them global minded. They get to work and communicate across different cultures effectively. They get to learn about themselves; both  understanding their strengths and finding out where there is room to grow along with hundreds of other ambitious and global minded people on the way.
By interning in a foreign country, it not only helps them gain a "global learning experience " but it adds to their CV. Moreover, passports get "professionalized " with the stamp of working visa.
Doesn't that sound great?
So what are you waiting for?
Throw off your bowlines. Sail away from the harbour. Catch the trade winds in your sail. EXPLORE, DISCOVER.