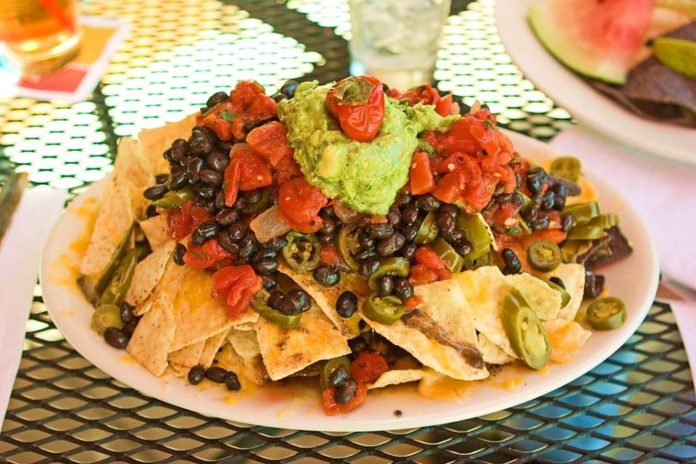 "One cannot think well, love well, sleep well, if one has not dined well." – Virginia Woolf
DU Khabar introduces its food lovers to the unexplored 'gallis' of Satya Niketan (opposite Sri Venkateswara College, DU), serving some of the best delicacies at an affordable price. Not only Indian and Mughlai, but food outlets in Satya serve some authentic dishes of other cuisines as well with breathtaking aroma and tantalizing tastes.
* QD'S
The specialty of this place for years has been their tandoori momos, which as Sonal Negi, a student of Sri Venkateswara College, says "is the best of all the dishes. Even their Indian dishes are lip smacking, you'll always find a queue waiting to get inside QD's."
* 101 FUSION CAFÉ: A VEGGIE' S DELIGHT
Do not get confused by the name as we are not talking about 101 Dalmatians; the name actually comes from the building no. which is 101. The aura and cuisine of this place is amazing and it serves some heavenly exotic drinks and mouth watering pastas and grilled sandwiches. Ayu Tripathi, a sociology student, feels that "Café 101 comes with the best service and a reasonable price".
* BIG YELLOW DOOR
This quirky yellow door restaurant was Santa's Christmas present to Satya, with its inviting and cosy ambience. Anshu Sagar, resident of Anand Niketan, had the "most awesome experience with pasta, sandwiches, shakes and pizzas, partying with my friends on New Year's Eve".
* NINE 75
Although it sounds like a DTC bus no., but it is one of the best restaurants competing with the popularity of QD's as far as Indian and Mughlai cuisine is concerned. It also has a variety of platters ranging from oriental to Italian.
* CHOWRINGEE ROLLS
People throng from all over Delhi to get a taste of these delicious rolls (egg, chicken, paneer, etc.). Soham is right in saying that, "Chowringee ke rolls ne maa ke haath ke paranthe bhula diye". The popularity of these rolls has been such that an entire lane has been named after it as CHOWRINGEE LANE.
* CHINA BOWL
Like Bengal is the rice bowl, Satya comes with a china bowl. It is indeed a paradise for the Chinese food lovers. One can also get a taste of Thai and Japanese cuisine here. Their combos are really affordable and the aroma of the Chinese spices will certainly put you in a trance. Don't forget to try out their soups, pan fried momos and drums of heaven.
* KEV'S MAGGI POINT
Kev's Maggie Point serves more than thirty flavours of Maggi, this place redefines a 2 minute snack. And don't forget to shake with the shakes of this place.
A 5km drive from the AIIMS metro station, Satya Niketan is indeed a place to be for all food fads and that too without making a hole in your pocket. So, what are you waiting for? An invitation????